Field Data Collection
In many cases, land administration systems require considerable amounts of data capture or migration which, because of its very nature, demands very high accuracy and faithful reproduction of the actual situation on the ground, or how it has been represented in previous documentation.
Hence, we have built several systems and applications, which ensure efficient data management collection and, most importantly, ensure highest quality of results;
On-line desktop multi-user data collection and management system - based on the Cloud infrastructure, this will support centralized and harmonized management of data and digitization of data based on aerial and satellite imagery.
Mobile based Field Data Collection system - based on Android OS, this system will connect to the data management system and support allocation of tasks (packages) amongst surveyors, guided data entry and seamless transfer of data. On-entry data validation and post-processing quality assurance procedures ensure not only that errors are found and eliminated, but also that workflow processes.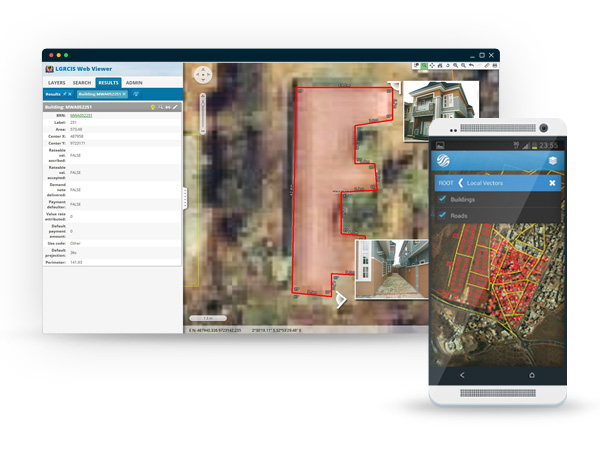 We also support professional and guided mass data capture of mission-critical data – a data collection system which commonly involves dozens (if not hundreds) of people covering large, sometimes remote areas, gathering data about properties, owners and the environment. Since quality of the data impacts efficiency (e.g. repetition of the visits, inaccurate and unusable data etc.). The focus of our field data collection system is on:
Management of all individual tasks to achieve highest efficiency, ensuring data allocated to a certain team are locked and controlled until that team's data is returned.
Optimization of the process to reduce time required for data entry.
Instant validation and reduction of many errors on data entry.
Thorough control based quality assurance, including the variable selection and preparation of "supervisor workpackets", that can be used to sample and assure quality capture of critical data.
For more information view the showcase video below: