We believe we can only bring value to our clients, if we're also committed to creating a world-class work environment for our employees, that extends beyond competitive salaries, benefits and perks. We value people's well being at and outside work.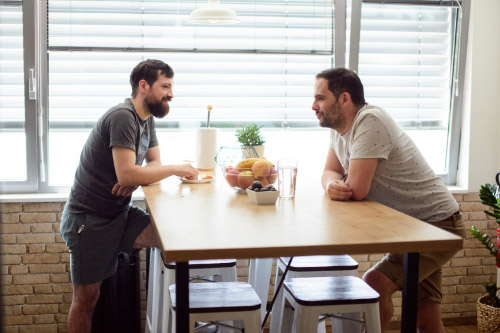 Autonomy
Working in self-organizing teams allows people to shape their work in a way that enables them to perform to the best of their abilities. Autonomy goes hand in hand with responsibility; people value the freedom to organize their time and work, but also assume responsibility for their work and take accountability for their actions.
Such work organization is only possible if there is mutual trust between people and the company. We strive to be as transparent as possible and to create a working environment, where people feel safe to share their opinions and disagreements openly.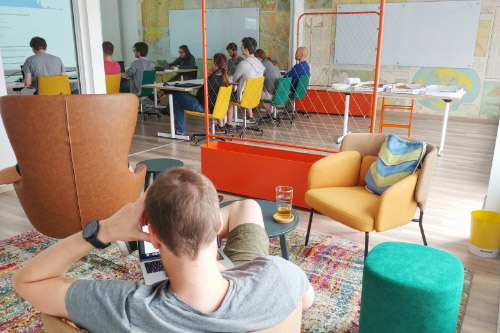 Learning
We strive to make this a place that creates continuous learning and development opportunities for all. Our team consists of experts in geospatial back-end, cloud infrastructure, database administration and management as well as computer vision. Our team members can therefore learn from within the group. If you have the potential and the desire to learn, you will have everything you need to grow. Sharing knowledge drives further discoveries and enables people to build on top of that knowledge, therefore a significant part of our work is shared with open-source communities.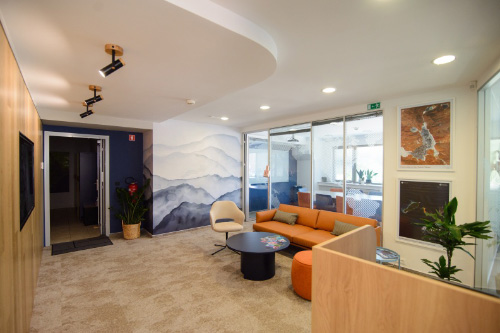 Work environment
We value people's well being at and outside work. We have beautifully designed offices in Ljubljana, Slovenia, for times when life will go back to normal. Our developers have quiet offices with spacious desks, excellent for pair-programming. Smaller cosy meeting rooms are ideal for impromptu meetings. We also have a fully equipped spacious kitchen. And a foosball table. Fresh fruit, tea and coffee are at your disposal. We traditionally serve Nutella pancakes on Mondays.
Why I like working here? Quiet working conditions, great people, challenging problems, effect-driven environment... and pancakes on Mondays.
I am provided multiple learning opportunities every day and have a chance to learn from the best. I love the open door policy on all levels.
The reason why I love working here? Simple: I get to do what I love in an amazing work environment. Besides, I work alongside a bunch of awesome people.
Working in teams is great, because it makes us more connected. I like that I can allocate my work throughout the day. And also, there are pancakes on Mondays!
I like working for Sinergise because we create interesting solutions that are valued by many users and companies, and you can learn a lot from teammates.
I like to work at Sinergise because of the relaxed atmosphere and co-workers who encourage me to learn new things and grow professionally.
I always wanted to gain GIS superpowers and eat pancakes on Monday. Joining Sinergise made it happen.
When I started working for Sinergise, I was just happy to get an opportunity to work in a GIS company. Soon, I consider myself lucky to be part of such an innovative team of nice people that make a difference in this field of work.
❮
❯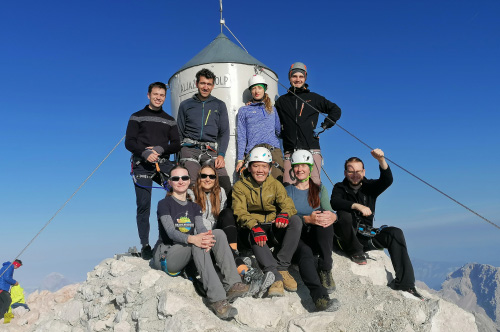 Work-life balance
We value your motivation and well-being more than your presence in the office, therefore occasional work-from-home days are not unusual. Even though we are used to working in offices together, in life of the current ongoing conditions, we have learned that we also work together remotely very well.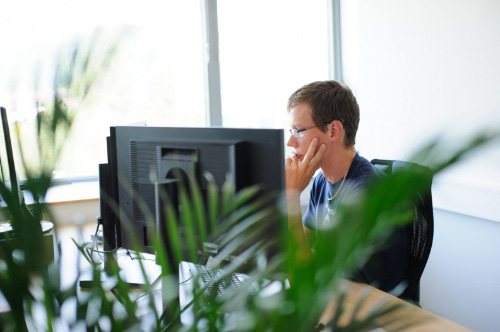 Self-fulfilment
Besides working on products used by millions of users, such as EO browser and Sentinel Hub you also get the opportunity to do something good and amazing for society. We help our users make sense and exploit the power of geospatial and satellite data, either by providing technology for management of real-estate records, using remote sensing data to maximize efficiency of agriculture processes and minimize the damage of natural disasters.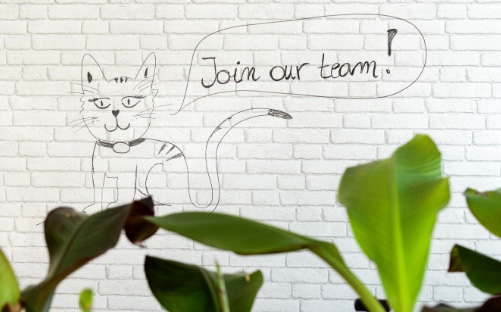 Ownership of Sinergise shares
We believe that the company should be owned by the people who work here, as they are the ones contributing to the growth of the company. With co-ownership of company shares, employees get the opportunity to be more involved in the business-side of the company and gain a greater share in the rewards of our growth and profitability.