Take part in the Sentinel Hub Custom Script Contest!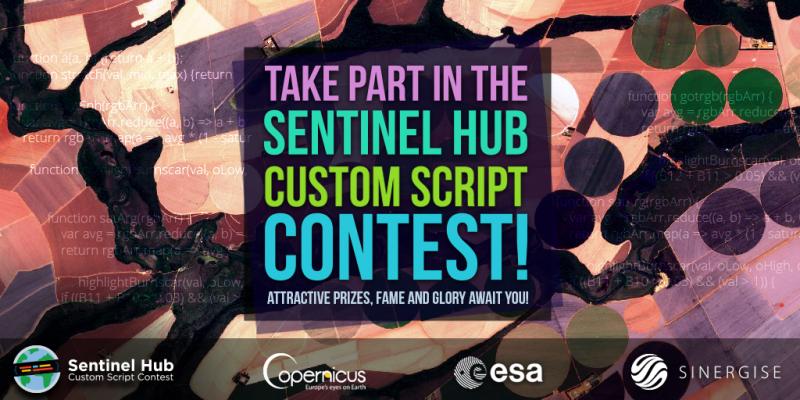 After the successful Sentinel Hub Custom Script Contest organized in Spring, we have launched the second round on October 15th 2019.
Together with our data partners, the Copernicus EU Earth Observation programme and the European Space Agency, we are looking for new and innovative ideas and scripts. Write a custom script for the Sentinel Hub EO Browser and win attractive prizes. We strongly encourage the participation of students, who will compete for a special prize.
The Contest will end on January 15th 2020, which gives participants plenty of time to create some cool scripts. At the end, we will share the scripts on our GitHub repository, so that the entire remote sensing community can benefit from them.

All the entries will be judged by a jury of experts on functionality and usefulness, as well as possible commercial potential. The authors of the best three scripts will win attractive prizes, as well as the author(s) of the best script by a high schooler or high school team!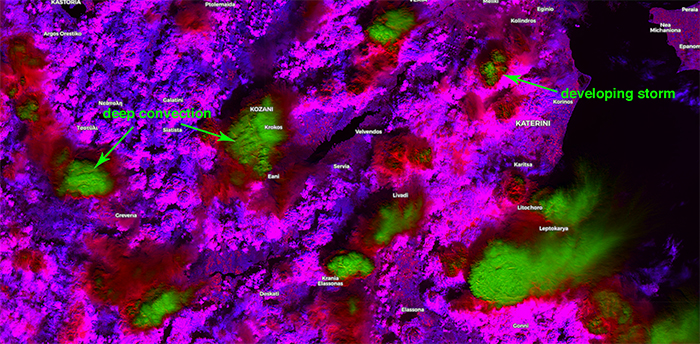 The Deep Moist Convection script - the best overall script in the first Contest - applied to the Sentinel-2 image over the North Greece on April 14th 2019. View it in EO Browser.
For more information about the attractive prizes, how to participate, who the jury is, how your script will be evaluated, and most important how to start, visit our official Custom Script Contest web page. We are looking forward to your submissions.
Check also our blog post Why join the next Sentinel Hub Custom Script Contest and FAQ topic at the end of the page for details. You can also contact us on our Forum.