Start of the Global Earth Monitor Project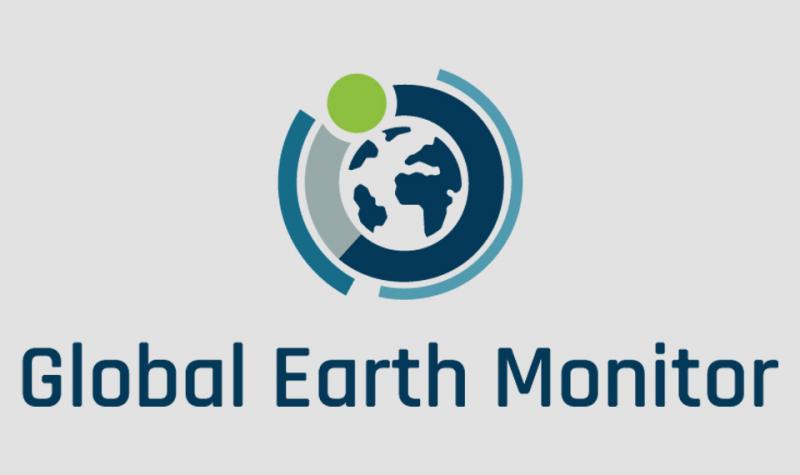 The Global Earth Monitor project (GEM) is addressing the challenge of continuous monitoring of large areas in a sustainable, cost-effective way. Together with other consortium partners TomTom, EU Satellite Centre, Technical University of Munich, and Meteoblue AG we will aim to establish new ways to dramatically enhance the exploitation of Copernicus data.
The project has officially started with a kick-off meeting on 25-26 November 2020. In a lively online discussion with all consortium partners we paved the road for the future steps to be done within the project.
About GEM
For the first time, continuous monitoring of the planet on the global/regional scale will be enabled for a sustainable price. Disruptive innovations are planned in the technology and in the methodology domain, where a proprietary concept of Adjustable Data Cubes (a combination of static and dynamic data cubes) will be developed and integrated with EO-oriented open-source Machine Learning (ML) framework eo-learn.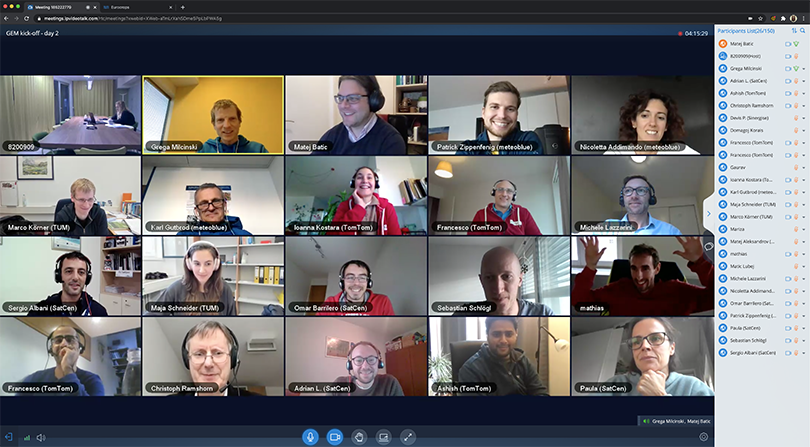 An online kick-off meeting on 25-26 November 2020
During the project, eo-learn will be upgraded to consume ML technologies from widely accepted ML frameworks and to adapt/evolve them to specifics of EO-data interpretation. Modern ML technologies and approaches will be combined to construct global, scale-independent interpretation models with a special focus on causality and change detection.
Technological and methodological innovations will be combined into a unique continuous monitoring process. The process, based on a seamless combination of data interpreted with sub-resolution, native resolution, and super-resolution methods, will deliver an optimal combination of processing/storage costs – enabling continuous monitoring of large areas for just a fraction of current costs.
The concept of continuous monitoring will be validated through the development of five specific use-cases and through their employment in a 6-month demonstration - operational continuous monitoring of 10 MIO km2 area.
Project has received funding from European Union's Horizon 2020 Research and Innovation Programme under the Grant Agreement 101004112.