Sinergise Welcomed Presidents of Slovenia and Portugal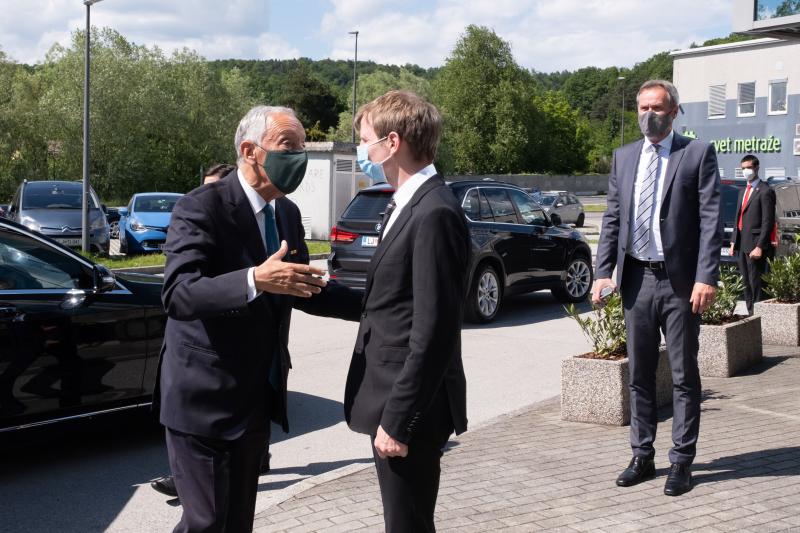 At the invitation of the President of the Republic of Slovenia, Borut Pahor, the President of Portugal, Marcelo Rebelo de Sousa, paid an official visit to the Republic of Slovenia on 31st May and 1st June 2021. The visit took place in view of the second consecutive Presidency of both countries in the Council of the EU. We were honored to welcome both presidents to our headquarters on 31st May to discuss the opportunities that Copernicus data are bringing to the society.
During the visit, our CEO, Grega Milčinski, briefly introduced our company. His presentation was oriented around the importance of our work for the planet and how Earth observation can help with climate change, devastating wildfires, agriculture and the like. The meeting ended with a discussion about the opportunities for Portugal.
Press release from the Office of the President of the Republic of Slovenia (in Slovene)
Gallery: