Knowledge Hub for Good Landscape Practice

At Sinergise we have designed and implemented a community-based Knowledge Hub for Good Landscape Practice as part of the HERCULES project ("Sustainable futures for Europe's HERitage in CULtural landscapES").
Knowledge Hub is a repository of spatial data paired with a web-based GIS application which allows its users to access, use, archive, share and distribute data produced by the project. By being freely accessible to all, Knowledge Hub enables anyone to contribute their own data which can be fused with existing models and results. This allows for new and innovative approaches to landscape management.
The main idea behind a central repository is to allow the use and re-use of datasets therefore increasing their reach and improving their quality.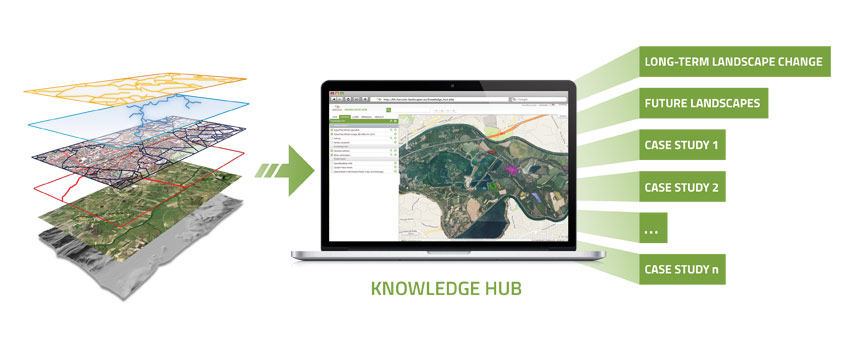 Knowledge Hub has also been presented in the articles, which you can read here.
Discover Knowledge Hub here: HERCULES - Knowledge Hub
We invite you to watch the video presentation which provides a quick overview of the application and explains its features here: