Join Us at ESA EO Phi-Week 2019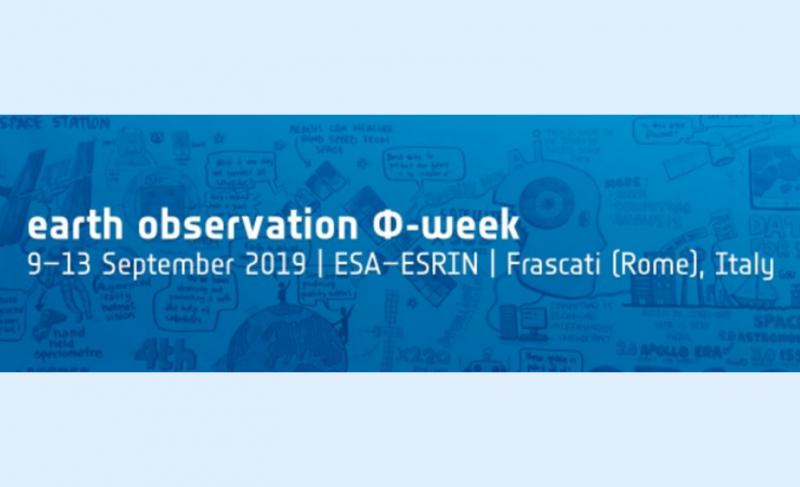 Join us at the one of the biggest European EO events of its kind — the European Space Agency (ESA) EO Phi-Week, which will take place at ESRIN, Frascati, Italy on September 9–13, 2019. The event will offer a review of the latest developments in Open Science trends with a focus on EO Open Science and FutureEO. We are pleased to extend ESA's invitation and recommend you to join our activities.
We will hold a talk on Spatio-Temporal Deep Learning: Application to Land Cover Classification on Wednesday, September 11, and organize a side event Getting the Most Out of EO Data with the Help of Data Cube Service and Machine Learning (ML) Tools on Thursday, September 12, which will be full of impressive speakers. Don't miss the poster session the Next Generation DataCube Service Based on Cloud-native Architecture after the side event.
For more details on our activities at the event read our blog post.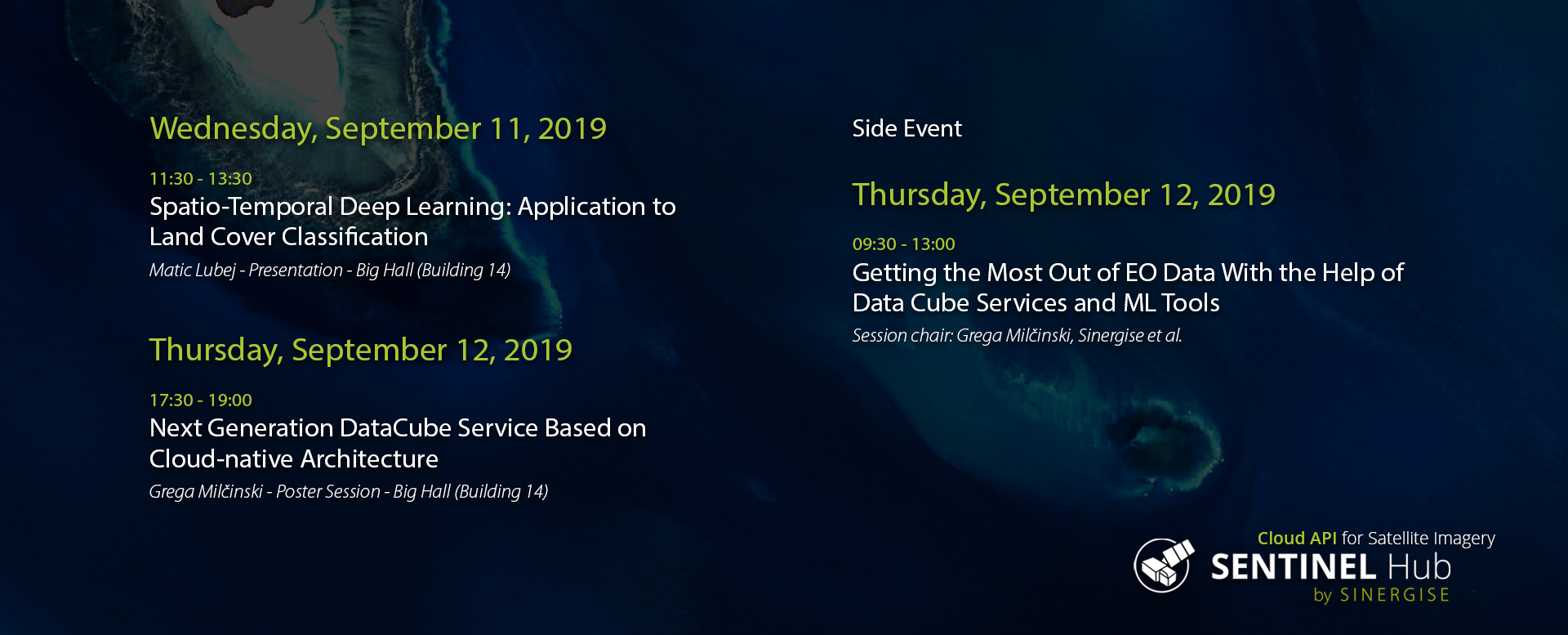 Team members of our EO Research and Sentinel Hub team Grega Milčinski, Matic Lubej, Anja Vrečko, Matej Aleksandrov and Jovan Višnjić will be happy to discuss your ideas. You will be able to find them at the event, and if you would like to book a meeting just send us an email or contact us via Twitter.
We look forward to meeting you in ESRIN.