Introducing the DisplayWall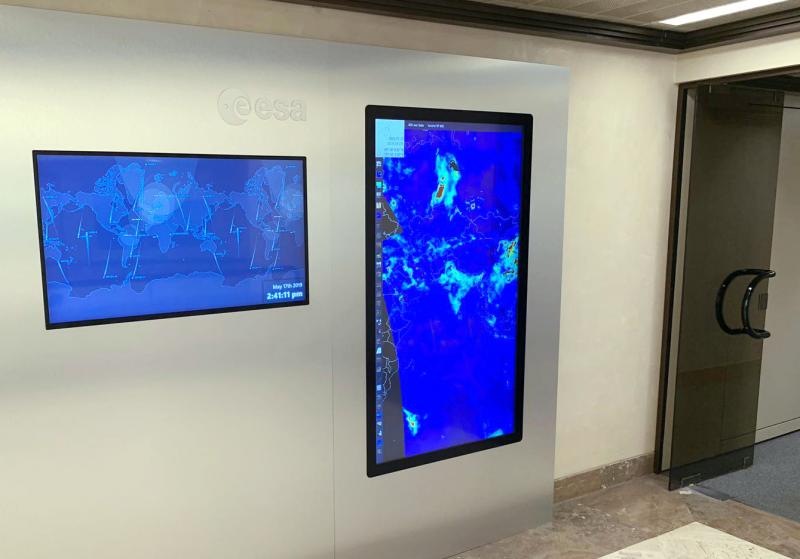 The DisplayWall is a web application build on top of Sentinel Hub services for showing satellite images of locations that you save as pins in EO Browser. It is perfect for, but not limited to, touch displays mounted on walls.
The DisplayWall is powered by Sentinel Hub services which provide seamless and instant access to the complete archive of Sentinel-1, 2, 3 and 5P, ESA's archive of Landsat 5, 7 and 8, global coverage of Landsat 8, Envisat, Meris, Proba-V and MODIS products. All the data are refreshed as soon as new scenes are available wich makes your slideshow created with the DisplayWall dynamic, unless you adjust your configuration differently. Users can configure different scenes and set various visualization options of any location in the world.
To create your list of preferable locations and visualizations all you need is EO Browser, where you can access more than 7 PB of satellite data, both historic and the latest acquisitions, increasing at a rate of about 300 TB every month.
The idea of creating the DisplayWall was initiated by Josef Aschbacher, ESA's Director of Earth Observation (EO) Programmes. If you visit European Space Research Institute (ESRIN), home of ESA's centre for EO, check out the operating application near the entrance (cover image).
To learn more about the DisplayWall and how to create a slideshow with your favourite satellite imagery, check out our blog post Behold the DisplayWall!.