European Data Cube Facility Service Project Kick-Off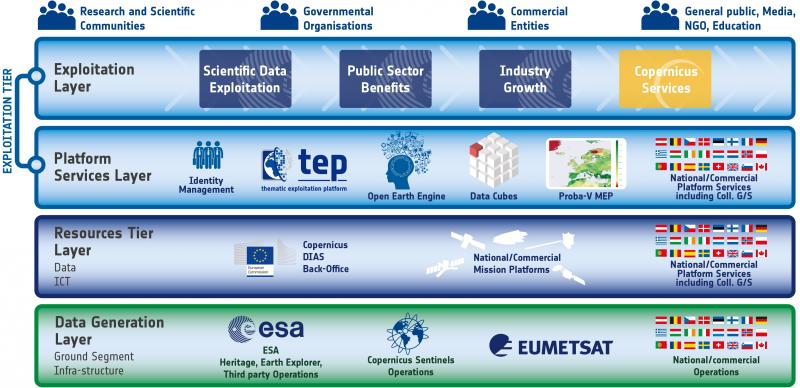 The Ultimate EO Resource for Researchers and Value-Adders
We are announcing the start of the Data Cube Facility Service project with our partners Brockmann Consult, EOX IT Services, Gisat, Planet and guidance by European Space Agency, integrating and expanding existing services to establish the one service for all kinds of processing.
The European Data Cube Facility service is providing fast access to a considerable amount of EO information from instrument data up to environmental variables and in order to establish a "bridge from Space to Applications". It exploits the team experience to access EO data from the cloud such as DIAS, avoiding at maximum data replication and offering users the possibility to apply their own algorithm and data transformations.
The Service builds upon several already operational, state-of-the art solutions:
on-the-fly data cube access service by Sinergise (Sentinel Hub)
mass processing Sentinel Hub services with asynchronous response
versatile pre-generated data cubes (XCube), based on xarray like the CEOS Open Data Cube, Pangeo, and other leading data cube initiatives.
The service will enable information layer publishing, on-demand mapping and cross-mission analysis. It will support various thematic use cases, becoming also the engine of the ESA Earth System Data Lab and various other applications. It will offer subscription packages (monthly/annual) and pay-per-use for a basic usage and further advanced options (including customization to user needs).
Read more about the European Data Cube Facility Service here!


The European Data Cube Facility Service high-level architecture