Development of MOLDLIS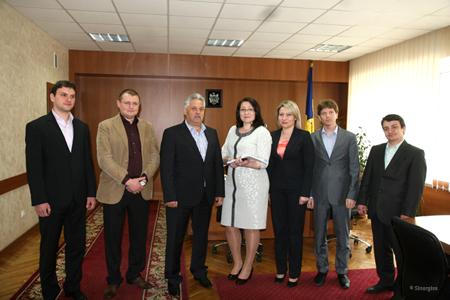 Sinergise has been awarded the project "Development of MOLDLIS – a Real Property Information System for Moldova", funded by Norwegian Mapping Authority, to be used by Agency for Land Relations and Cadastre of the Republic of Moldova and by its State Enterprise CADASTRU.

The project, led by Sinergise, involves four partners:
Sinergise, bringing its IT solutions for land administration and mass valuation based on its experience from Slovenia, Mauritius, Azerbaijan and other countries;
S&T Romania and S&T Moldova providing development of some software modules as well as localization;
CleverMaps, Sinergise's Czech subsidiary contributing its vast knowhow of cadastral data and processes.
The results of the projects are planned to become operational at the end of 2015 and will contain several modules, amongst the most important being:
Case management and Workflow
Register of Physical Objects - advanced topology GIS for management of cadastral parcels, buildings and building parts, utility information and other spatial data.
Legal Register of Rights
Valuation Register
Register of Persons
Document Management, integrated with governmental eArchive
WEB portal and related e-services integrated with the e-Government portal
The system has been designed facilitating an Enterprise Service Bus (ESB) to provide maximum flexibility and integration possibility with several existing systems, used by CADASTRU at the moment.

CADASTRU is a very efficiency-focused organization so our solutions will certainly help Moldova's economic growth by speeding up the cadastral processes.