Copernicus Data Space Ecosystem receives first major upgrades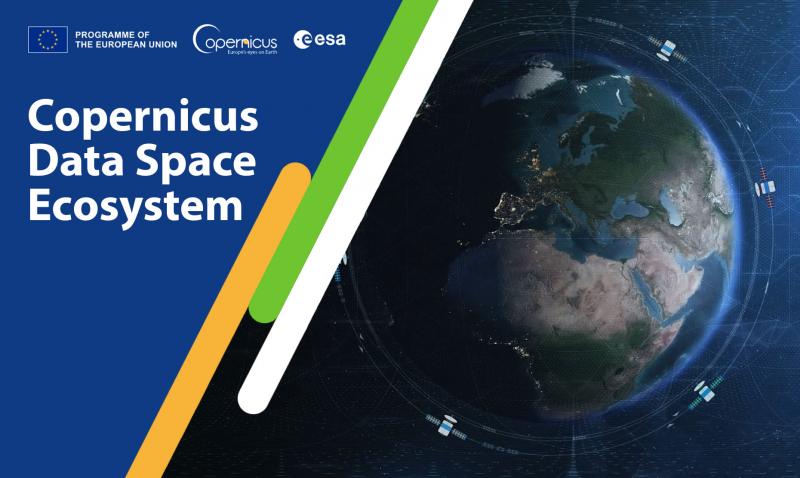 Copernicus Data Space Ecosystem is the new portal of the European Space Agency (ESA) for streamlined access to Copernicus satellite data. The portal combines the search and download functionality of the Science Hub with the smooth viewing and easy API access provided by the Sentinel Hub EO Browser. The Ecosystem was launched in early 2023, with new features and updates added in the subsequent months.
For those who are interested in viewing satellite imagery online, new datasets are continually added to the Copernicus Browser, with Sentinel-2, Sentinel-3 OLCI and SLSTR, and Sentinel-5P data already ingested and ready for visualization. Sentinel-3 data are mainly used for ocean colour applications, allowing daily monitoring of water quality changes, sea currents and water temperature. Sentinel-1 data are also becoming available in the next months, providing a view of the Earth's surface unobscured by clouds. These new datasets are searchable in detail thanks to a new filter panel that provides selection based on detailed metadata. The Copernicus Browser is directly compatible with the Custom Scripts developed for the EO Browser. These offer a wide range of custom visualization algorithms relevant for land cover mapping, agriculture, urban development mapping, water quality assessment and many more applications.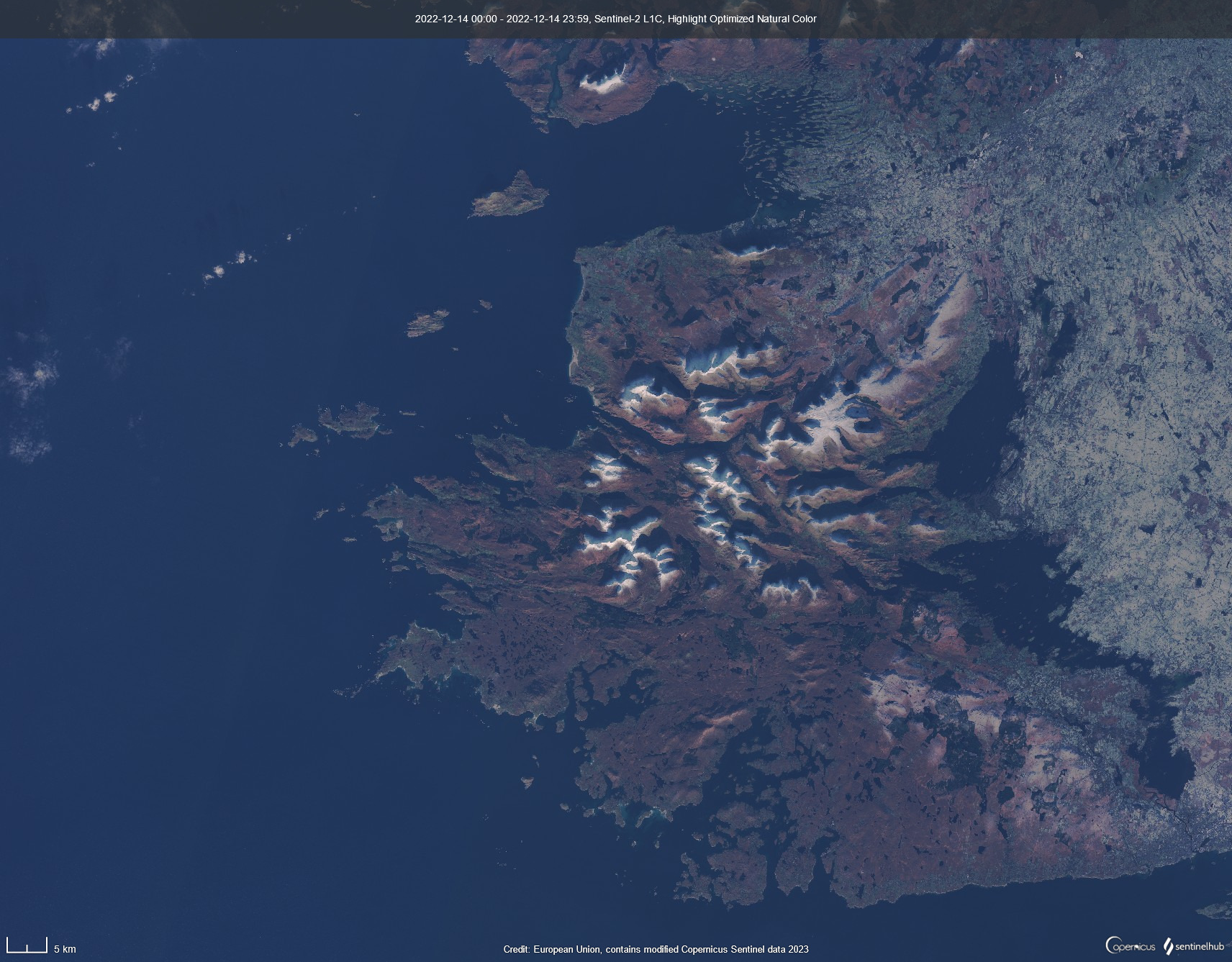 A rare cloudless winter picture of Clew Bay and Croagh Patric mountain in Ireland, captured by Sentinel-2 and displayed with the Highlight Optimized Natural Color visualization in the Copernicus Browser.
API Services
For those building services on top of the data access platform, many new API services have recently become available. These include a full implementation of the Processing API, the Statistical API and the Catalog API.
The Processing API is an essential element of add-on applications, allowing generation of personalized visual representations of satellite images and maps but also direct downloading of raw data.
The Catalogue API supports rapid search through data archives for a selected area of interest. In order to facilitate compatibility with user's own code, it is based on the STAC language to describe geospatial data. Using this API allows significant improvement in querying large datasets for images of specific properties.
The Statistical API allows server-side statistical operations on image pixels, directly returning the outcome of calculations from a set of images.
The documentation of the Ecosystem is also substantially updated in order to allow users to get up to speed quickly. Additionally, a user service desk was set up in order to provide case-by-case help.
These new developments already provide substantial new opportunities for data exploration, but also for business application development. The Copernicus Data Space Ecosystem Roadmap (image below) lays out the path ahead: more tools and more data are coming soon.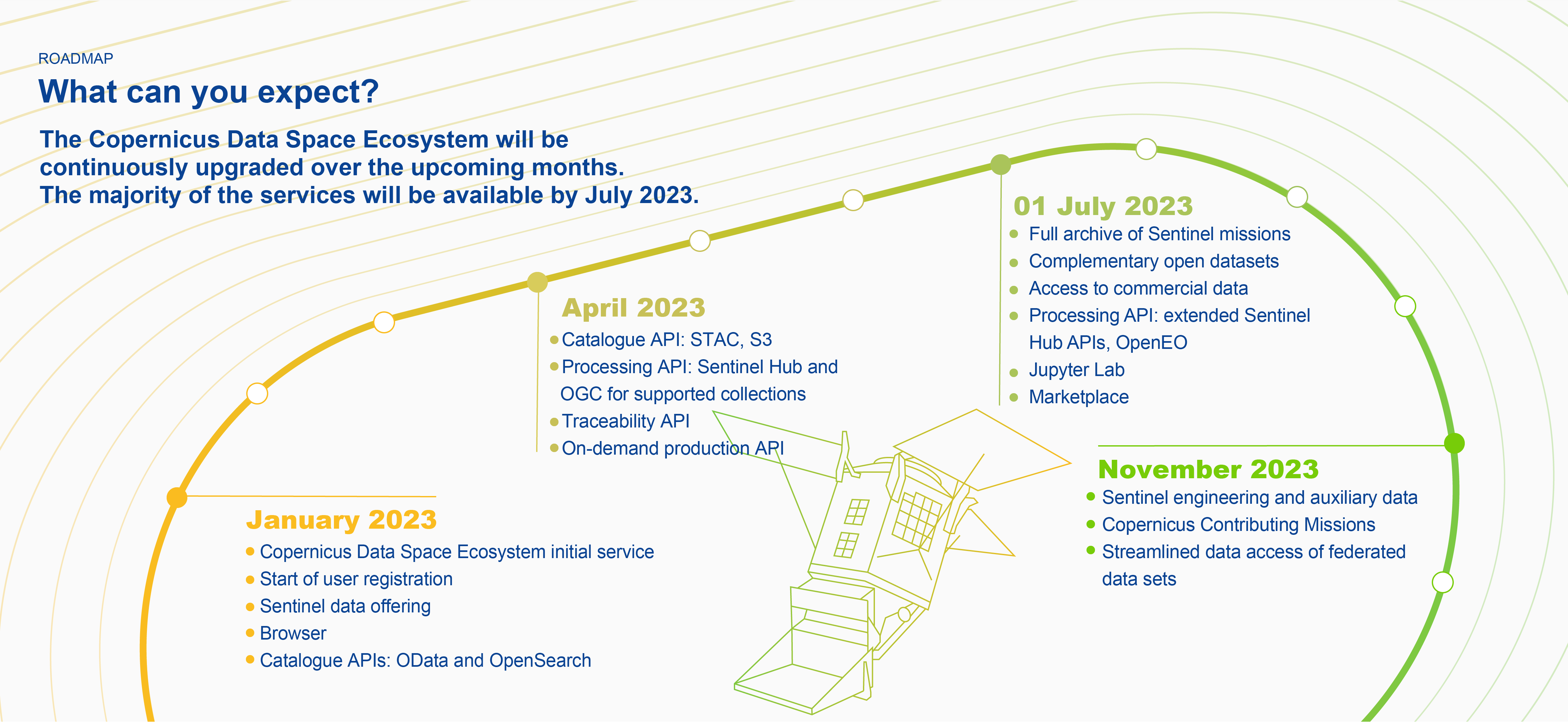 Useful links: