Area Monitoring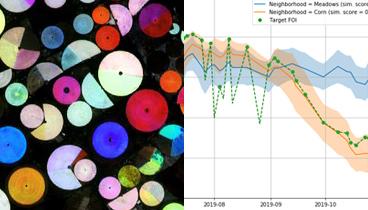 We are building a generic service for a Common Agriculture Policy market, that has been from the very beginning, for decades, served by individually tailored solutions, usually by local vendors. In believe that open sharing of our knowledge on this subject will bring it into perspective for many, we have prepared a series of posts including the high-level concept, data handling, similarity score, and various markers. The posts are combining business aspects as well as technical findings.
The High-Level Concept post is offering an introduction to Common Agriculture Policy, exposing the challenges, proposed approach for the markers, pixel- vs. object-based processing, optimization of the IT process, and more.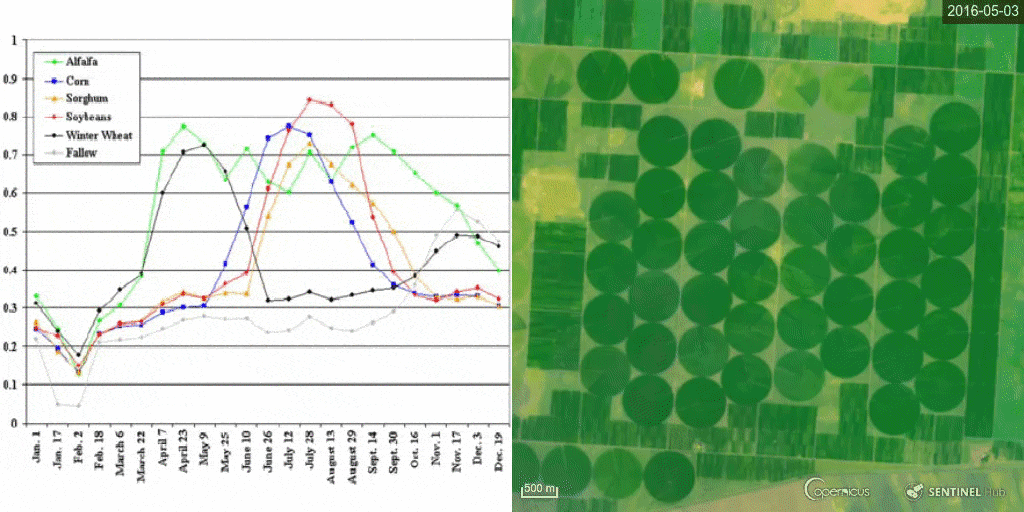 A typical NDVI profile of several crop types (left, source), a real-life situation for four years in Küçükyıldız, Turkey (right) — a challenge for you, match these two!
We invite you to read also the following posts, and participate in discussion and comparison of approaches which are required among all the groups involved in it.
Any kind of feedback, ideas and lessons learned are welcome. For those willing to do it publicly, we are happy to host them in our publication on Medium.