Sentinel Hub and Sinergise at the Living Planet Symposium 2022

It was a pleasure to participate in the European Space Agency's Living Planet Symposium in Bonn, Germany last month. During this five-day symposium, organised with the support of the German Aerospace Center (DLR), we held a variety of activities, including talks, presentations, demos, trainings, and poster sessions. It was exciting to meet so many brilliant minds, scientists, technical professionals as well as researchers in the Earth Observation (EO) environment in person, and attended many interesting sessions.
With more than 4,700 attendees, the event was one of the largest of its kind. The focus was on how EO contributes to science and society and how disruptive technologies and players are changing the traditional EO landscape, which also creates new opportunities for interaction between the public and private sectors.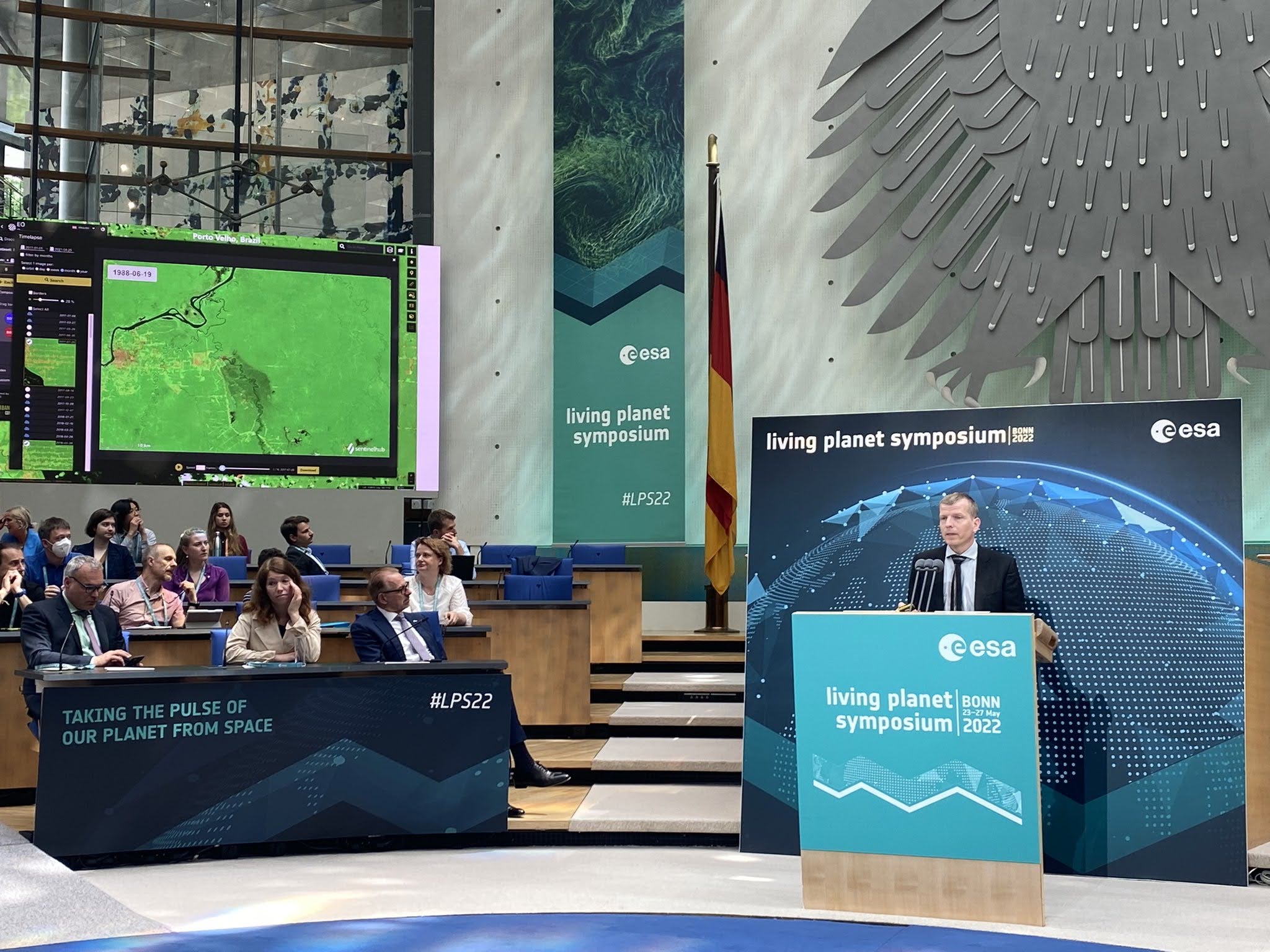 We are honoured to have participated in the opening ceremony on the first day. Our CEO, Grega Milčinski, stressed the importance of having EO data at our fingertips and remote sensing tools freely available so we can all take better care of our planet. Every day we have more and more data available to help us achieve this plan. And Sentinel Hub is one of the most recognised resources for tapping into the data and bringing it seamlessly to your computer.
Presentations held by our team members and project partners introduced the achievements from different projects, such as eo4alps, AI4EO, Euro Data Cube (EDC), openEO Platform, CARD4L, and more. We participated in agora sessions on Enabling Interoperability across cloud-based EO Platforms: Open standards and protocols, and Scalable analytics in cloud-based platform environments: Experience and perspectives. Our demo and training sessions covered a variety of topics, from the EO Browser, machine learning approaches within EDC, how to lavarage EDC services for accessing, analysing and visualising EO data, eo4alps snow Browser, and openEO Platform.
You can read more about our poster sessions at the following links:
For more information, visit the official LPS22 page and see our photo gallery below.