Join the COVID-19 Custom Script Contest

The coronavirus COVID-19 pandemic has virtually paralyzed daily life as we know it. Even when the spread of this highly infectious disease has been halted, the world will face huge challenges getting back to 'normal'. Therefore, we are calling for remote sensing experts, machine learning scientists and the interested public to contribute ideas and share them through the Euro Data Cube COVID-19 Custom Script Contest.
In cooperation with the European Space Agency and the European Commission, we are organizing a special edition of Custom Script Contest, focused on the effects of the COVID-19 crisis. We are in the quest for ideas on how satellite data could help monitor and mitigate the situation for the upcoming months. Use a specially prepared environment where you will find High Resolution Pleiades and PlanetScope data in addition to our standard EO missions' data offer. Explore a plethora of tools ready to be used for this purpose – starting from EO Browser, Sentinel Hub and xcube services, eo-learn, Jupyter Notebooks and more; something for any skill level and for every analysis.
The Contest started on April 6th and it's planned to conclude on May 31st 2020. Its continuation is possible. There will be several rounds of evaluation, each bringing atractive prizes.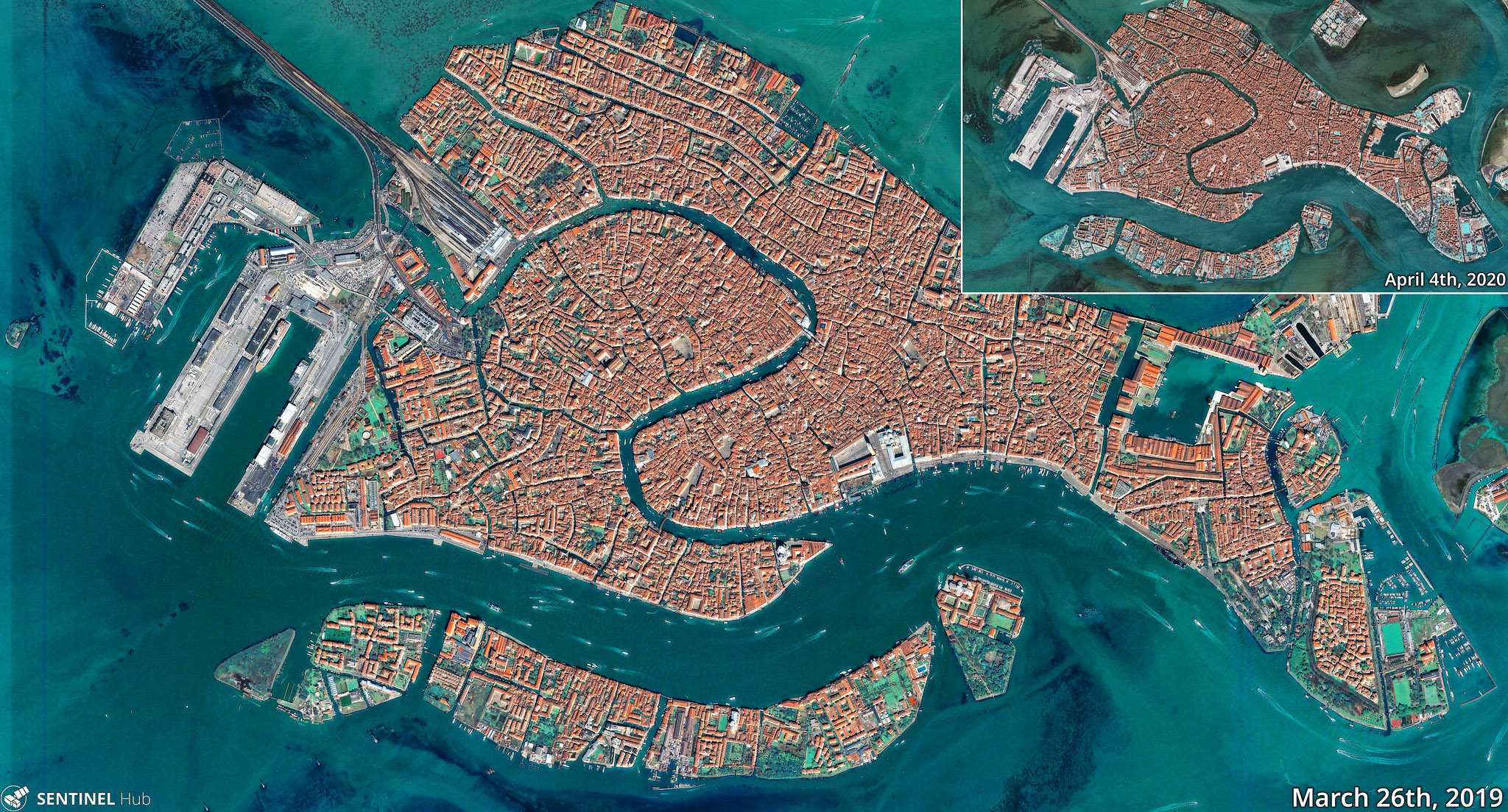 A normal day of boating in Venice, Italy, on March 26th, 2019 - In the inlay you can see as comparison the massively reduce boat traffic on April 4th, 2020, during the COVID-19 outbreak. See full-resolution image here.
The following three focus categories for analysis of changes were selected, although this initial focus does not prevent participants from elaborating other type of value-added information in relation with this challenge. Analyse the changes in:
economic operators' activity (e.g. factories, supermarkets, transport networks, oil refineries, commercial ports),
human activity distribution (e.g. parked car distributions over urban areas, social distancing estimations),
agriculture activity (e.g. unattended fields and crops, disruptions due to supply chain issues, things that may contribute to mitigation of problems appearing in 6 months from now).
The opportunity is too important to ignore and just about anyone can help - each and every idea matters. Visit the official Contest web page and read the COVID-19 Custom Script Contest blog post for more!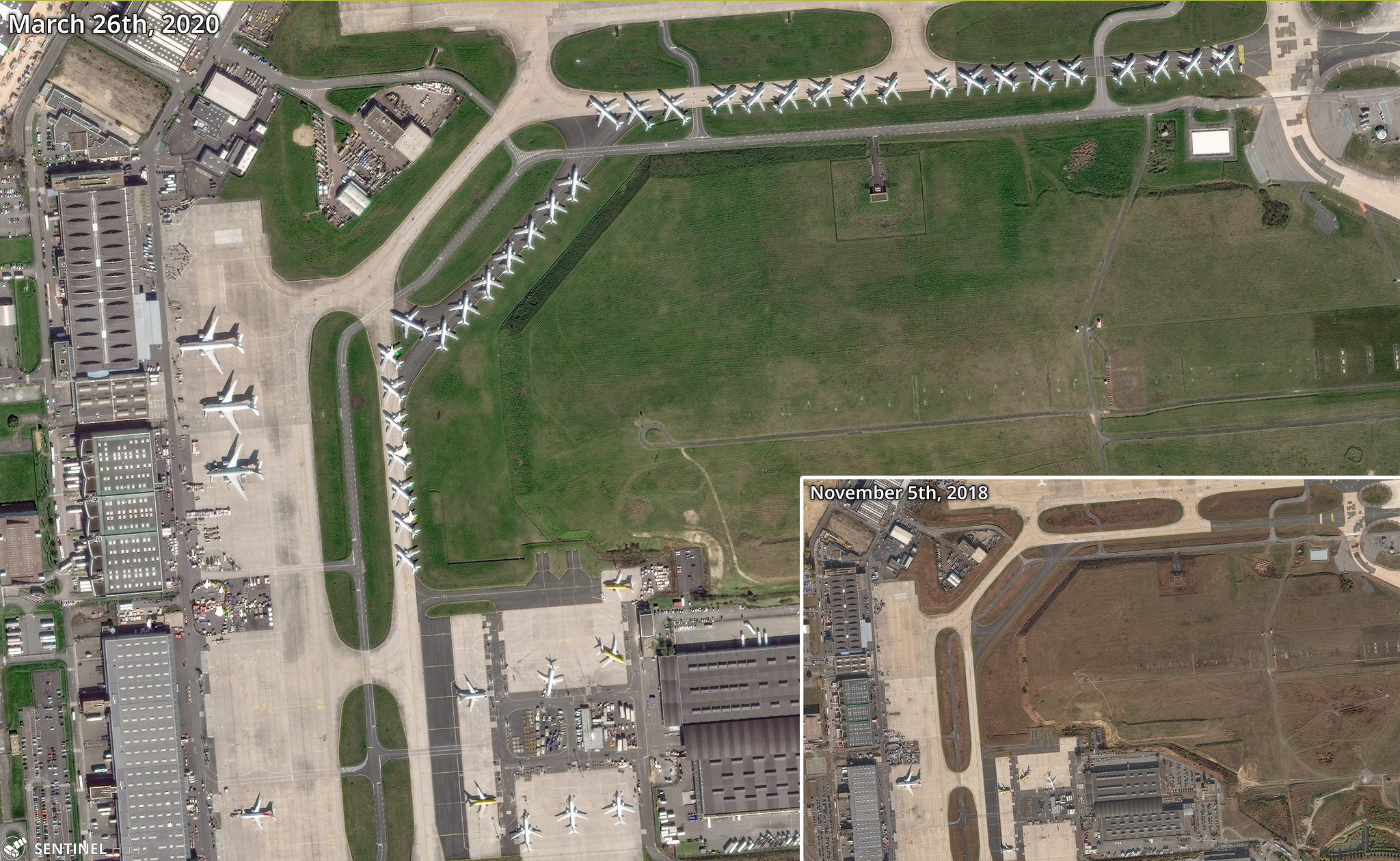 Multiple parked planes during the COVID-19 outbreak at Paris Charles de Gaulle Airport on March 26th, 2020 - Inlay showing November 5th, 2018 as comparison. See full-resolution image here.