Bringing Sentinel Hub Closer to You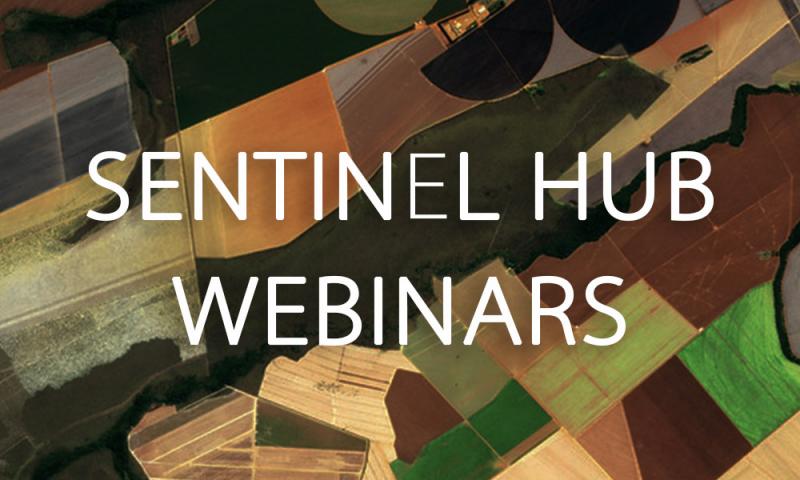 We are happy to present our Sentinel Hub Webinars channel, hoping it becomes a more regular source of useful information for the remote sensing and Earth observation community. Watch our webinars to learn more about different topics related to Sentinel Hub, and register for our webinar mailing list to stay updated on the coming events.
The next live webinar will be all about EO Browser - a web application free for non-commercial use, with satellite imagery browsing, analysis and download all in one place. It will be held on April 15th, 2021 at 14:00 CEST (12:00 UTC). For more information and general agenda visit our webpage. Don't miss it, register here and mark your calendar!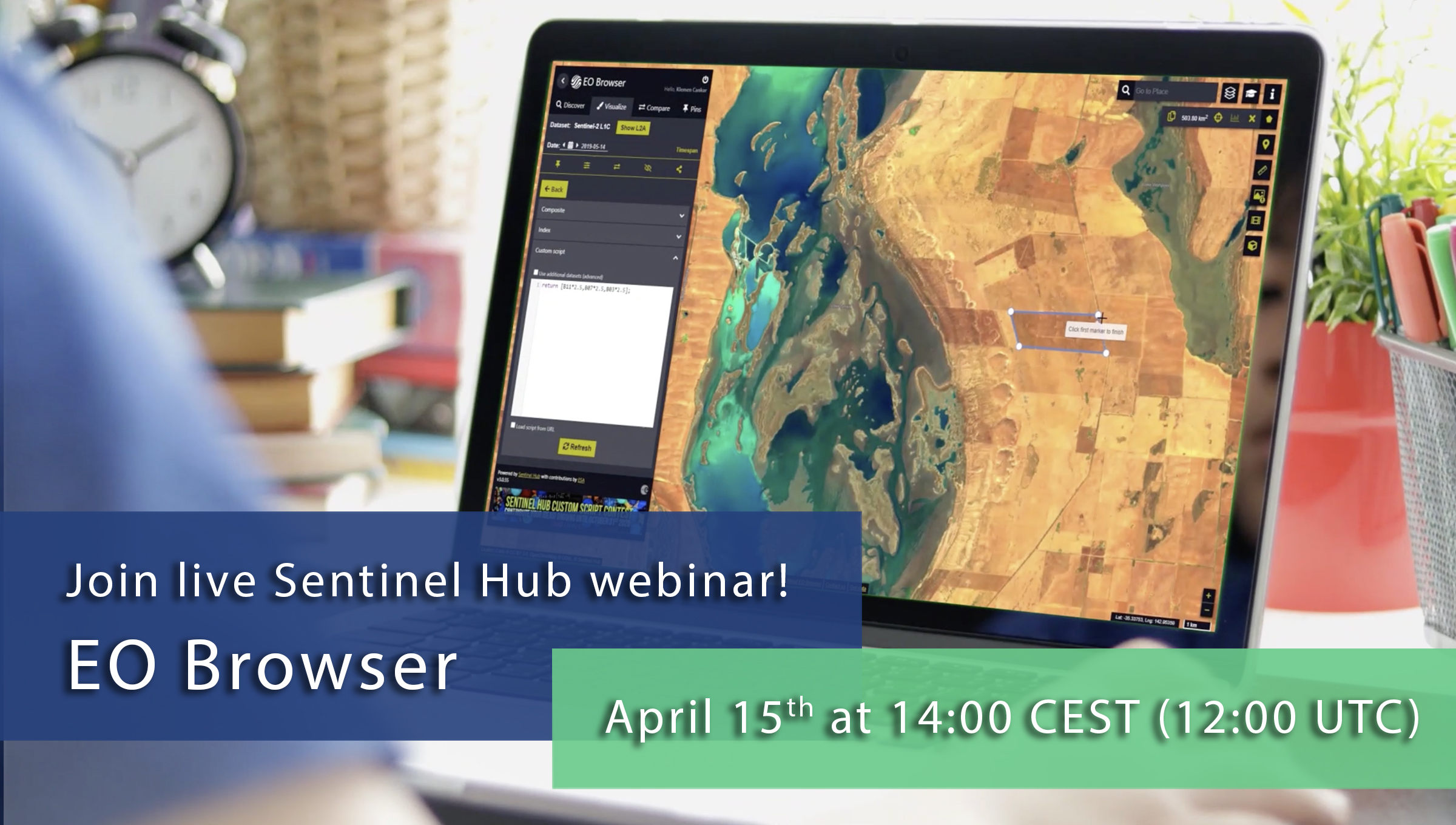 Tune Into our Previous Webinars
OGC API with QGIS Integration webinar dives deep into Sentinel Hub OGC API, looking at how OGC requests are structured, how to run them in different environments, such as Postman, Requests Builder and Python, and looks in depth at how to integrate them into QGIS. Watch this session to also learn more about the Configuration Utility and QGIS Plugin.
Sentinel Hub Process API webinar is introducing the reason why to use the Process API at all. It will guide you through authentication, construction of a process API request using Requests Builder, usage of an API reference to understand the structure of a process API request and show you how to run process API requests in several environments. You will learn how to use our documentation to explore CURL requests in Postman and Requests Builder, and bring you closer to the concept of Processing API in Python.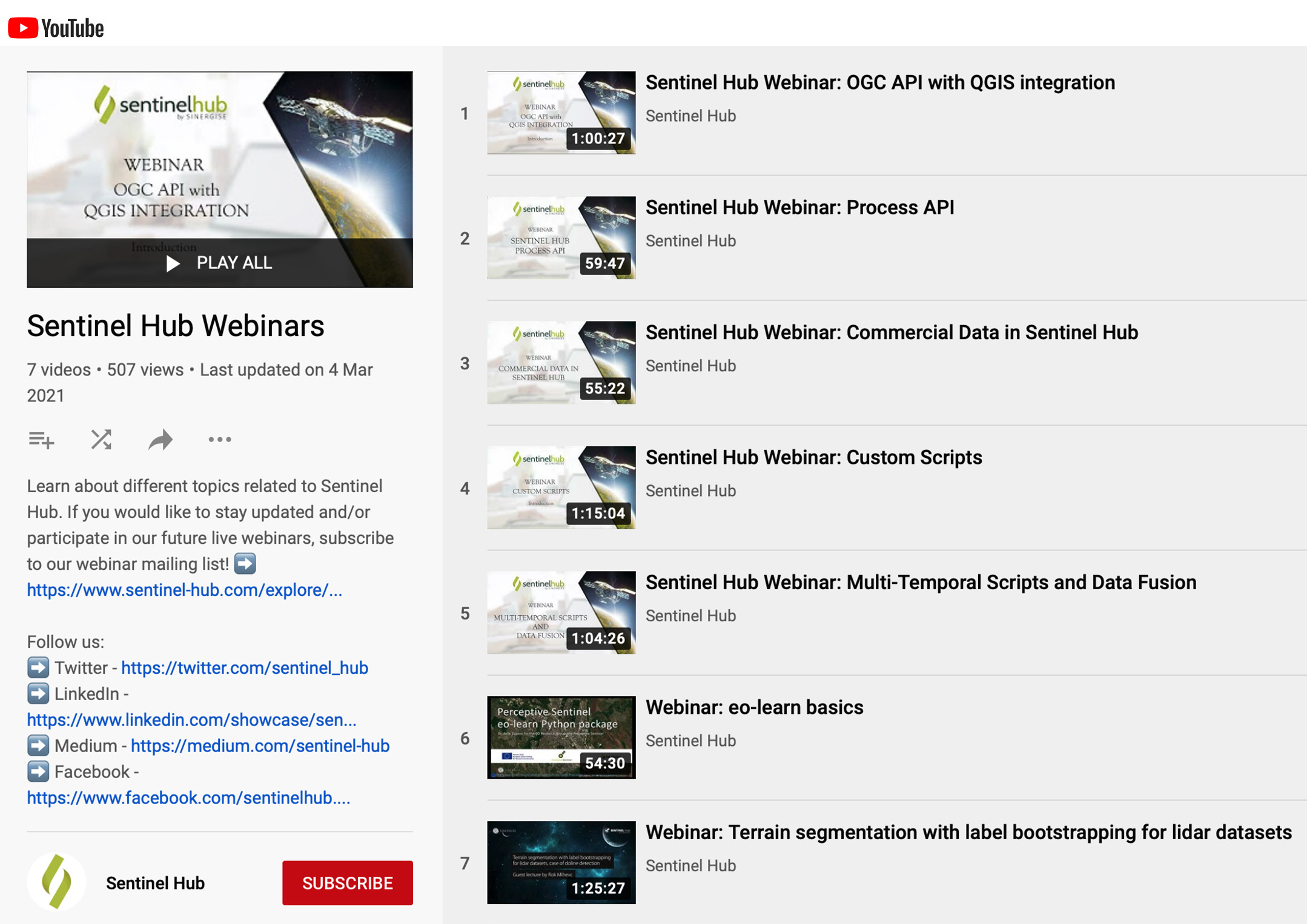 Tune into our previous webinars - visit our Webinar YouTube channel!
The Commercial Data webinar was held live in January. It presented the availability of commercial data (Airbus Pleiades, Airbus SPOT or PlanetScope) in Sentinel Hub, and the Network of Resources, an ESA-sponsored Sentinel Hub accounts and access to commercial data available for research purposes and pre-commercial exploitation and validation. Watch this webinar to learn all about how to get and work with commercial high-resolution data in Sentinel Hub.
For those interested in satellite imagery visualization and analysis using custom scripts, an introductory Custom Scripts webinar was held, with no previous coding knowledge required. We assumed the viewers are familiar with basic remote sensing concepts (satellite, electromagnetic spectrum, wavelength, satellite band, raster computation, spectral signature and RGB color), which are all explained in our Custom Script Tutorial PDF, pages 4 -10 (chapters 2.1 - 3.1). The webinar covered basic javascript concepts and explained custom scripts in Sentinel Hub for complete beginners explaining:
JavaScript variables and arrays
Custom composites, brightness and contrast
Conditional statements and functions
Discrete and continuous visualisation, and transparency
Advanced scripts
Custom script repository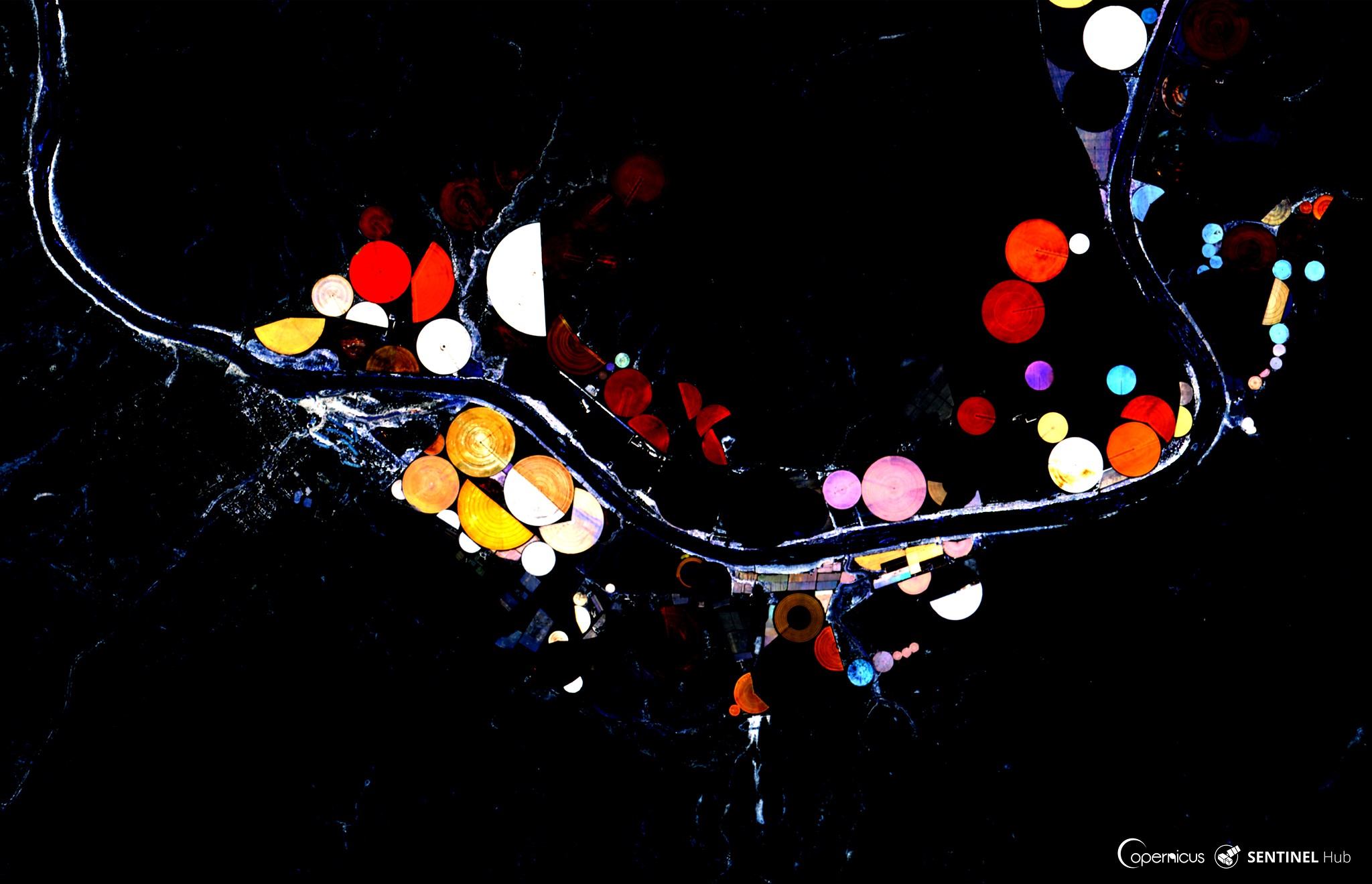 Multitemporal Prieska Fields - visit our Flickr account for more multi-temporal images.
To deepen your scripting knowledge, continue with the Multi-Temporal Scripts and Data Fusion webinar. It will take you on the journey through the creation of multi-temporal scripts and how to combine different EO data collections to create Data Fusion scripts. You will be able to create your own multi-temporal scripts - such as calculate the average NDVI for each of the 3 months and view the changes – in no time.
For more information, please visit our dedicated page, where you will find out more about the coming events and how to register for the next one, as well as the agenda for each webinar and a link to a recording.